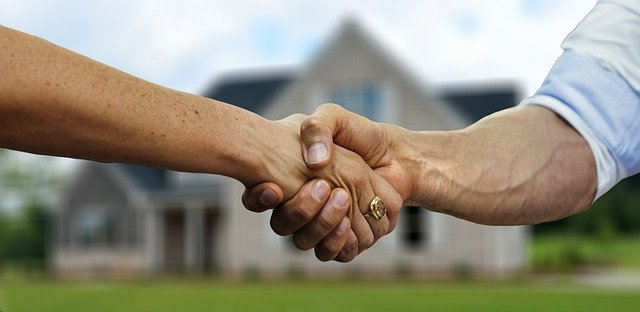 In many of today's real estate markets, finding an excellent property at a good price can be challenging.
With many real estate insiders scooping up excellent properties before they even hit the market, it can be discouraging for real estate investors trying to break into the industry to find affordable single family homes.
In this article, we're going to eliminate the excuses and provide you with proven tactics and strategies to lock in your best real estate deal—even in highly competitive markets!
How Do I Find the Best House Deals and Other Good Real Estate Opportunities?
Finding a great deal on a property can seem like a daunting task but with good real estate investing strategies, you can find a great deal without spending a ton of money upfront.
As you read on, you will learn about dozens of potential strategies for finding a great investment property . Many of these strategies are low-cost or even free, provided that you have the time and energy to make them work.
As with all investment endeavors, we highly recommend learning from experts in the field. By connecting with other landlords and investors in your local area you can learn what strategies are particularly effective in your market and what strategies are best left behind.
How to Find Houses For Sale at Great Prices
Here are some tried and true tactics that real estate professionals and property investing beginners can use to find the best deal on local properties.
Look for deals on the MLS
One surefire way to get your hands on top real estate deals is to work with a real estate agent. Real estate agents often have first-choice access to MLS listings about to go on the market.
While off market real estate deals can be cheaper than working with an agent, the simplicity and assurance of working with an agent is a huge plus.
A real estate agent can easily set up MLS automatic email alerts for markets in your target that fit your criteria, which is a great starting point for landing the best real estate deals.
Find Off Market Properties for Sale
Get busy and drive for dollars! Driving around looking for vacant properties and other off market houses for sale is an excellent strategy for investors who are looking to build a new building or renovate an existing property.
In many areas, a few hours of driving can return dozens of vacant addresses that you can then go home and research yourself.
Let Your Social Circle Know
Shout it from the rooftops that you are looking for a new property!
By sharing this news with your social and professional circles, you will increase your chances of getting the inside track on potential new properties.
Participate in Real Estate Clubs
Real estate clubs are local networking properties for real estate professionals in your local area. These clubs can be very broad or incredibly niche.
Getting involved in a local real estate club is not only a great way to find real estate deals, but it also connects you with other local buyers, investors, and real estate professionals. Building this network is invaluable for first-time and seasoned investors.
Do Direct Mail Marketing
This strategy is often overlooked as being too intrusive, but many real estate professionals swear by direct mail as a way to find excellent real estate deals.
Send letters to homeowners in an area that fits your criteria, since you never know who may be considering selling their home!
Identify Pre-foreclosure Properties
Property owners who haven't paid their mortgage over a period of 1-3 months are often in real danger of losing their homes to foreclosures. If you can identify these pre-foreclosure homes early, you can contact the owners to offer a purchase deal.
This may save them from the financial implications of foreclosure and will get you a good deal.
Show Up to the Courthouse Steps
Similiar to identifying pre-foreclosure homes, taking a proactive approach to bid on foreclosed homes can also snag you a good deal on a property. To do this, you'll have to visit the local courthouse in your area where you show up and bid on recently foreclosed properties.
Market to Owners who have Recently Served Evictions
Another way that you can leverage the court system to your advantage is by using eviction records. Many landlords and investment property owners might feel frustrated and more willing to sell immediately following the process of evicting a problematic tenant.
Check the eviction records at your local courthouse to identify properties when an eviction notice has just been served and contact the owner to make a bid.
Post a Craigslist Ad
Another way to proactively connect with potential buyers is through a Craigslist or other online marketplace ad. Think of this as the digital equivalent to the direct mail strategy we discussed above.
Post an ad saying you're looking to buy properties in a certain area or with certain criteria and watch the potential sellers roll into your inbox.
Search Craigslist
Instead of posting a proactive ad as we talked about above, we recommend using key search terms to find people selling properties on Craiglist or other similar online marketplaces.
Check these sites regularly for updated properties for sale, even some that do not exactly match your search criteria—you never know what you might find!
To help you weed through the numerous online ads, we recommend using an online automation tool like IFTTT.com so you can trigger an automated notification when listings with certain keywords pop up.
Buy a Tax Lien
Similar to identifying and bidding on foreclosure properties, buying a tax lien can give you the inside track on purchasing properties that other owners have financially defaulted on.
Many investors swear by the strategy of buying a tax lien so when an owner doesn't pay their property taxes, the tax lien holder gets the right to buy the property as a great deal!
Search the BiggerPockets Marketplace
The BiggerPockets marketplace is a great resource for finding thousands of local real estate listings. This is another excellent online marketplace whose sole purpose is helping people buy, sell, and invest in real estate.
This website also has an excellent blog full of tips and resources for buyers, sellers, investors, and wanna-be investors.
Facebook Marketplace
Facebook Marketplace is a relatively recent addition to the online marketplace world. Facebook Marketplace has grown quickly in popularity and is a common strategy for buyers and sellers to find great real estate deals.
The benefit of Facebook Marketplace is that it is connected to your personal Facebook account which leverages not only the online marketplace but your personal connections as well.
Online Resources: Zillow, Trulia, Redfin, Homes.com, Realtor.com
Online property listings can be a valuable tool to not only purchase properties but also to do market research on properties in your area.
There are literally hundreds of online real estate listing sites operating in any given area, so we highly recommend doing your research on the best sites for your investment uses.
In order to be effective, an online property listing website should be comprehensive, updated regularly, and have an intelligent search function so you can refine the properties to match your exact search criteria.
Put a Sign in your Yard
If you have a property in a highly desirable area—or an area with visible foot and vehicle traffic—a sign stating that you buy houses might be a good strategy. This strategy may ruffle some feathers of your neighbors, if you live in a sensitive neighborhood.
Rent Yourself a Billboard
If you have the budget and resources, renting a billboard along a highway or heavy trafficked can be a bold (and lucrative) strategy to finding good real estate deals. A billboard attracts thousands of eyes every single day, and you never know who might see it!
Get a Magnetic Sign for Your Car
Contrary to a static yard sign or billboard, a magnetic sign on the back of your vehicle will let everyone know that you buy houses all-around your local area.
By driving around with the advertising with you at all times, you'll increase the number of unique viewers—all for a next to nothing cost!
Create a Radio Commercial
Another way to make sure your local area knows you buy property is by purchasing a radio commercial. These commercials are priced based on the number of times and time of day this ad runs.
This is a great strategy for larger investment operations so you get your brand out there and recognizable with potential sellers both now and in the future.
Look for "For Sale by Owner" Signs
Driving around a neighborhood or area you'd like to purchase property in can often have some very positive outcomes. Keep an eye out for "For Sale By Owner" signs.
You can also check local bulletin boards at grocery stores and other retailers for these types of For Sale By Owner ads. This is a great way to find motivated sellers that are looking to offload their property fast and efficiently.
Browse Expired Listings
When a property is listed but not sold in a specific time period, the listing becomes an expired listing. Make sure you keep an eye on these expired listings as you can often find an under-the-radar property with sellers who are eager to sell.
Place an Ad in the Newspaper
While the readership of traditional newspapers has gone down in recent years, there is still value in creating an advertisement in a local paper to attract new properties.
This is a particularly good strategy if you are looking to buy a property in a neighborhood in a mature area, as many older adults still read a traditional newspaper daily.
In addition, the decrease in readership means the cost of purchasing print advertising is more accessible now than ever before.
Post an Ad in a Landlord Magazine
Many larger cities or local areas have landlord-specific magazines, online resources, newsletters, and even groups to help landlords and investors network.
Posting an ad and becoming involved in these types of groups can not only snag you a great deal on a property but you also have unprecedented resources, real estate professionals, and other investors in your local area.
This is a necessary network to keep tabs on the goings-on in your local real estate market.
Write a Blog
Helping to increase your online presence will help to connect you to local sellers in your area and create name recognition for future sellers down the road. Using a solid content marketing strategy can help to entice new connections without being overtly forward about purchasing homes.
For example, writing a blog post about local activities in your area can help to entice new readers who would otherwise never have engaged with your company or your content.
Make Sure your Website is Search Engine Optimized
As we chatted above, a great content and digital marketing strategy can help to entice new online connections and will potentially help you find deals on desirable properties.
To make sure your great content is reaching as many people as possible, it is important to ensure your website is performing well and is optimized for search engines to find you.
Making sure that your SEO is up to industry standards will help to attract new website visitors and new potential real estate connections.
Pay for Ads on Google
In addition to optimizing your website for search engine crawlers, another way you can use Google to your advantage is through targeted ads.
By putting advertising dollars behind certain keywords on Google, you can assure your website comes to the top of a user's search engine results when searching about how to sell their home fast.
Buy a Deal from a Wholesaler
A real estate wholesaler is a business that sellers wholesale real estate to investors for a small finder's fee or markup. A wholesaler does the legwork for you in finding a great property deal so you can save your time for other elements of your business.
Check out local investors groups in your area, or online resources like BiggerPockets, to find wholesalers that specialize in your local market.
Find a Commercial Broker
If you're looking to invest in commercial properties, hiring a commercial broker is an invaluable asset. These brokers have specific expertise in commercial properties and can offer far more strategic advice on commercial investing than residential real estate agents.
A commercial broker can help you find listings in advance of them being released to the general public.
Leveraging Real Estate Professionals like Mortgage Brokers, Property Management Companies, and Title Companies
While it is fairly intuitive to reach out to real estate agents and brokers when looking for a new investment property, there are a number of other real estate professionals that you can leverage to find great deals.
These professionals often have a direct line to owners and other investors who are ready to sell. Making strong professional relationships with these roles in the industry can help to expand your reach and hopefully help you bid on properties before they ever go to the competitive listings market.
Real Estate Auctions
Real estate auctions are public auctions that sell properties after banks have foreclosed on them. This strategy is popular among many investors, but auctioned properties do carry some level of risk because they are sold "as-is" and must be paid for upfront in cash.
Finding Real Estate Deals: The Bottom Line
With these helpful strategies in your pocket, you should have no problem taking proactive steps to ensure you find the best real estate deals in your local area.
Many of these tactics are free or low-cost, which just goes to show you don't need to break the bank to find some hidden gem properties in your market.